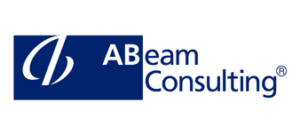 ABeam Consulting (Vietnam) Co., Ltd.


採用形態
Hiring for permanent full-time,overseas office
採用対象
Doctorates, Masters, Bachelors,
対象学部
文系
情報・IT

業種
Management Consulting
(Management consultation, strategy plan, M&A, alliance)
Business process Consulting
(Business reform, organizational reformation, outsourcing)
IT Consulting
(IT strategy, planning, system development, package introductions, maintenance)
Outsourcing
所在地
Marunouchi Eiraku Building, 1-4-1 Marunouchi, Chiyoda-ku,
資本金
¥6.2 billion
従業員数
6,898 (As of April 1, 2022, ABeam Consulting Ltd. and Consolidated Subsidiaries)
企業ウェブサイト
https://www.abeam.com/vn/en
企業理念&説明
Transforming the structure of companies and organizations, and building connections between them.This is how we help create new value and bring about social change.
We unlock the power of vision and imagination to create the future, applying highly diverse and specialized capabilities and experience. Together with clients, we realize unrivaled value at key stages of their transformation.
To the professionals and business partners united in these efforts, we provide meaningful opportunities powered by our creativity and diversity.
Growing together with our clients and society, progressing as One Team.
Remaining a Real Partner through it all.

Build Beyond As One.
We strive to be a creative partner.
事業内容
Established in June 2018, ABeam Vietnam has 60 consultants including Japanese expert and Vietnamese consultants in SAP, S&O, DX. Consolidated with ABeam Consulting Ltd. in Japan, is present in 29 offices. A global consulting, technology and outsourcing services, the Group reported 2021 global revenues of JPY 90.6 billion. ABeam Consulting provides business transformation services that create strategic advantages, improve business processes, leverage technology innovation, and enhance organizational performance for leading multinational and domestic companies worldwide. ABeam partners with clients to diagnose and solve their real challenges with solutions that combine industry and operational best practices with technical expertise. Pragmatic approaches ensure that clients gain measurable value more quickly.
就業場所
Ho Chi Minh Office
Level 2 & 4, Queen Building, 49 Dien Bien Phu, Da Kao Ward, District 1, Ho Chi Minh City
就業時間
8:30-17:30
休日
public holidays, and weekend days, Jun 01, Dec 31
社会保険
福利厚生
Private Health Care, Annual Health Check-Up, Company Trip, Marriage & Childbirth, Company Dinner
諸手当等
Transportation, Mobile, Parking
主な募集職種
Consultant
(SAP Consultant, S&O / DX Consultant)
業務内容
As a Consultant you will participate on SAP and related system implementation & rollout projects or support & maintenance projects. The position requires a broad range of skills and the ability to step into different roles depending on the size and scope of an engagement within international work environment.
求める人材
• Detail oriented with willingness to troubleshoot
• Ability to work independently and team work on assigned projects with minimal supervision
• Positive attitude along with keen sense of proactivity and prioritization
• Proven analytical and problem-solving skills
• Communication skill



語学・資格、必要なスキル等
• High fluency of English communication
• Good computer skills, especially Microsoft Offices tools skills




選考ステップ
Submit CV → 1st Interview → Final Interview
応募方法
We will inform you when we start New Grads hiring program 2023.
参加者へのメッセージ
Join our Global Consulting Firm to become professional and exceptional consultants.
At ABeam, we place great importance on our people and fully help them to be a success as world-class consultants with opportunities for both domestics and overseas assignments.